Dear clients, existing and future,

I am very happy to be able to greet you again very cordially and to evaluate in a short retrospective view nearly twelve years of our work in the market.
Between the years 1992-93 was formed an association of a private individual and a legal entity - ZAPO E&K, which started to develop it´s activities in import and distribution


of lighters and smoking accessories. In December 1994 ZAPO E&K association became ZAPO s.r.o. Exponential and dynamic development of the company led into extension of business activities with new comodities. In the year 1995 ZAPO began to import and distribute advertising accessories on a large scale and successfully developed

co-oporation with advertising agencies and printing companies. In 1996 the company increased it´s activities again and included another wide range, which consists of funny gifts, carnival masks and party accessories. With this, ZAPO became the largest importer of advertising and gift accessories with the largest selection in the Slovak market. The company imports and distributes for it´s clients products from World and European supliers and represents famous brands such as RONSON,COLIBRI, ZIPPO, IMCO, DIAMOND ROLLS and BLUE LIGHT.

In January 2003 the company also increased it´s influance in the Czech market and formed ZAPO BOHEMIA s.r.o. With this, there were created conditions for better co-operation with our clients in Moravia and Czech Republic. In the year 2005 the company moved into new, purpose built, administrative and storage facilities in Bratislava. Therefore created conditions for better supply of products and services to our clients.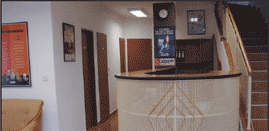 In this year are aim is mainly to extend the import and distribution of the advertising lines and constantly improve the level of comprehensive services that we offer. We have recently finished our company display room, where most of our stock is on view. Here our clients can personally acquaint themselves with most of the products,

so I would like to invite our devoted and also potential future clients to visit us. Our aim is your full satisfaction and therefore we create, and will create in the future the best conditions for you in our wide range of products and services, in it´s most favourable prices, with the posibility of cash and carry, or in short delivery times. With our delivery fleet we are able to distribute orders throughout Slovakia and Czech Republic. We will be very happy, if you become our client and extend the circle of our satisfied customers, who are recently more than 2200.

I would like to thank all our clients for your co-operation in past years and promise, that we will further work to create the best conditions for you, this will guarantee your successfull and highly competitive activity in your region and ensure your profitability and the clients satisfaction.

Yours sincerely,

Dipl. Ing. J. Maholanyi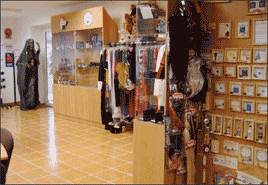 Thursday, 5.10.2023, 00:21 hod.
Dnes má meniny